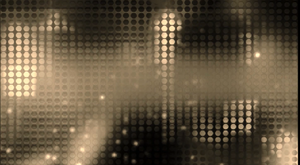 ABOUT //
Currently in production, "GYPSY ROAD/TALES FROM A TRAVELER" will be the 3rd CD from Danielle Antonio.  a Roots-Blues-Country-Rock journey album laced with storytelling from many years on the road.  This Singer- Songstress-Keyboardist  performS in her 2nd decade of original music and embodies the mandatory trifecta -- live shows, studio recordings, and a deep song vault.   
Her self-produced debut CD "NEW ELEMENTS" was an independent album on early iTunes.  Her sophomore CD  "BITTER GIRL" (in production with Antelope Records/Tiki Studios) released the Rock/Pop radio single "FREEDOM AND PHILOSOPHY".  Also in future works is an EP titled "KALEIDOSCOPE," featuring dance, funk and soul grooves.  Danielle's productions have been licensed in cable tv, network tv, DOCUMENTARIES and motion pictures.  
Growing up immersed in studio and performING platforms, DANIELLE'S upbringing set the course for artistry early on.  HER original material reflects a deep musical palette of MANY genres / eras of music SHE WAS EXPOSED TO.  Once WHILE accompanying her musician/ producer father whO WAS opening for Fleetwood Mac, she found herself backstage next to Christie McVie's piano and thought "this is what I'm going to do someday".
Her early professional gigs began in Rocky Mountain lodges where she sang Broadway, Country and Pop tunes.  The stage and spotlife continued in Colorado as she performed AS AN original ARTIST WITH A FULL band for 5 years, cutting her teeth and cultivating A stage presence.  After releasing her debut CD, she expanded her shows nationally and has since performed in venues and festivals across the country.  She splits her time between artsy NY, colorful Colorado and the vibrant music mecca of Austin, TX.